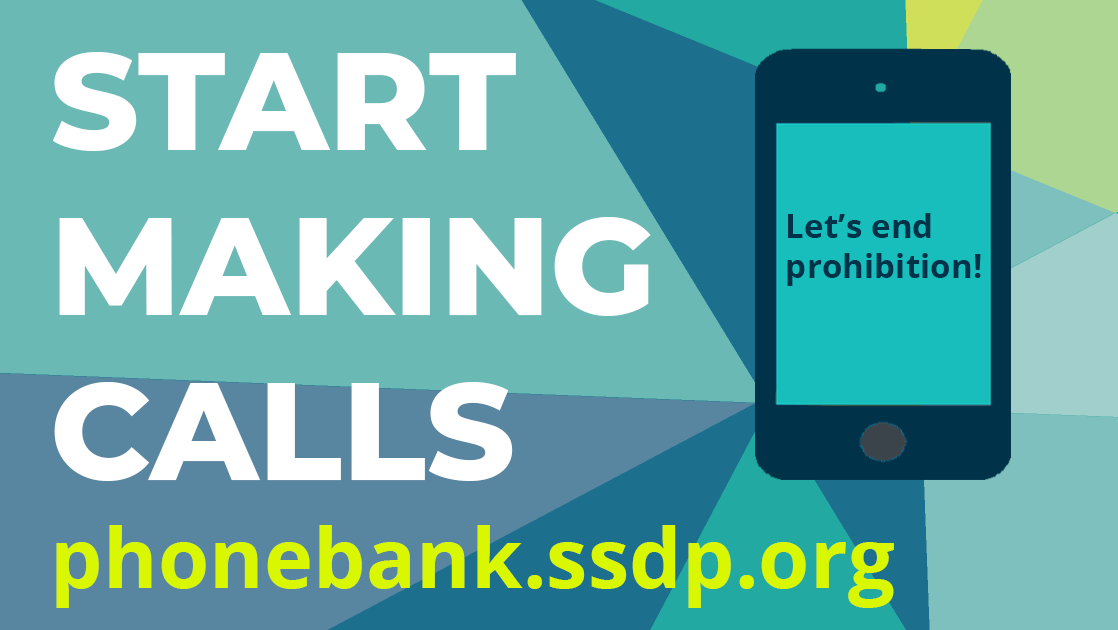 2018 is the year the DARE generations could take over
This election season, Getting out the Youth Vote is more important than ever. We've set up phonebanks for three key states: North Dakota, Michigan, and Utah.
For the very first time, Millennials and post-Millennials make up an equal portion of eligible voters as Boomers. Combined with Gen X-ers. these DARE generations could make up nearly 60% of the electorate this year, and based on some pretty simple math, that should mean we're easily electing candidates and supporting initiatives that will usher in a golden era of drug policy reform. But that's not going to happen unless we turn out voters under 35. It's up to you.
We've set up phonebanks for key states voting on drug policy reform initiatives which will only pass if people under 35 show up to vote. Be a part of the drug policy revolution -- start making calls today!
Instructions
Click a state button to open a new tab for that statewide campaign. Register separately for each state you are calling. For example, if you register for Michigan's campaign, your login info will not work for Utah's, so if you also want to call Utah, you will register separately.
Once you've registered for any, or all, campaigns, click these buttons again to log in, then click the login link at the bottom. (We apologize for the inconvenient user interface, and will be taking steps to make it simpler as quickly as we can.)
Email tyler@ssdp.org if you have any problems with the phone bank.
Prizes
Every person who logs at least 100 calls will receive an awesome new The War on Drugs is a War on Us t-shirt.
NEW! Top callers (over 100 calls) in each region -- and in the Alumni Association -- will receive a 50% discount on SSDP2019 registration!
The top caller will win a free registration to SSDP2019, and everyone who makes at least 100 calls will be entered into a random drawing for a free registration.
The chapter that logs the most calls will be invited to book a talk in the spring semester with me or another drug policy leader, author, or criminal justice reformer who fits with the chapter's interests.
Top student callers will get a one-on-one mentoring session with a drug policy or criminal justice reform thought leader!